Spirit Rock, Sacred Mountain: A Chinese View of Nature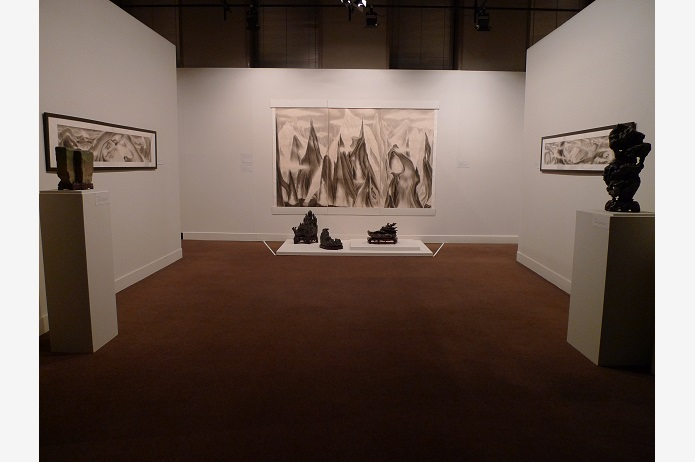 A view of the exhibition at the Sidney Mishkin Gallery.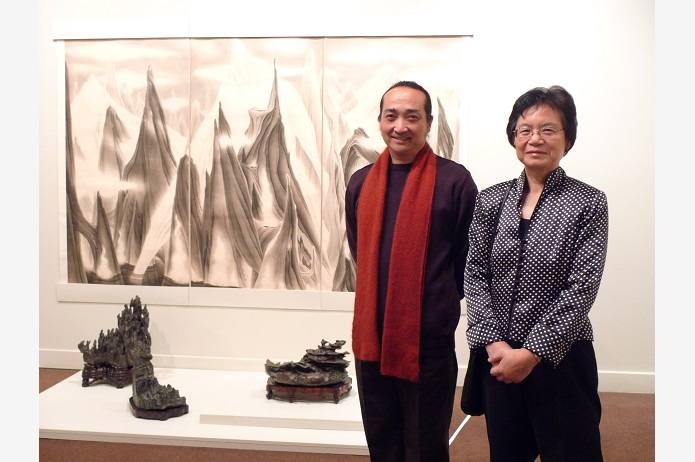 Hai Tao and Kemin Hu in front of their respective works and collection.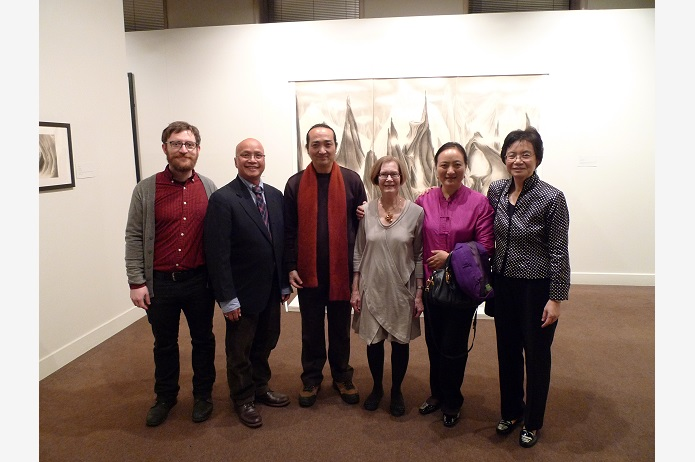 Hai Tao, Sandra Kraskin, Willow Chang, and Kemin Hu
Sidney Mishkin Gallery
February - April 2011, Baruch College - CUNY
Pairing the Chinese rock collection of Kemin Hu and the contemporary landscape paintings of Chinese artists Hai Tao (b. 1959) and C.C. Wang (1907-2003), the exhibition not only offers visitors an artistic attraction, it also illustrates an important Chinese legacy: the creation and evolution of a culture that inextricably links humans with the natural world. Lance Esplund of The Wall Street Journal wrote in the Fine Arts section on March 5-6, 2011, " It is the first to explore the rock and the mountain in both traditional and contemporary Chinese landscape painting... Mr. Wang's beautiful classical ink-and-color 'Landscape' (2000), in which misty mountains drift above rock formations, is dense with veiled light... (Mr. Hai Tao's) 14 modernist-influenced, ink-on-sparking-rice-paper landscapes... swirling, silken and fluid - part Art Nouveau, part Georgia O'Keeffe and part fairy-tale ice-castle - Mr. (Hai) Tao's vistas place us floating on thin air amid crystalline mountain peaks."